Welcome
To the BADEN AMERICAN LEGION POST 641
Since our charter in 1931, our American Legion Post has been welcoming VETERANS from all branches of our Armed Forces. Today, we continue to welcome all military personnel serving our country. Joining our Post enables you to continue serving your God, Country and Community. Our mission is to implement the goals, aspirations, dreams, peace and blessings for our country, friends and families embodied in our preamble below.
To the wonderful patriotic citizens of the Baden community. 100% of the monies raised are given back to the community. Help us give aid and assistance to our local needy Veterans, and their families. Help us to continue to support financially worthy community programs and projects.
The SAL is selling Bricks to Honor our Veterans.
They will be placed around our "Cost of Freedom" Statue
Any Veteran will quailify to be Honored
Brouchures will be available soon !!
Click on the Brick Logo below to Order your Brick
THE SITE IS ACTIVE!!!
BADEN AMERICAN LEGION
OFFICERS FOR 2019-2020
COMMANDER GERALD W. STATES
FIRST VICE COMMANDER PETE PONINSKY
SECOND VICE COMMANDER GENE REESE
FINANCE OFFICER BILL KEBER
ADJUTANT THOMAS R. STACHURA
HISTORIAN LATISHA WAGNER
CHAPLIN JOHN MIKLAUCIC
SERVICE OFFICER BOB PUDO
SGT AT ARMS DAN GILARNO
JUDGE ADVOCATE JACK DELACH
DELEGATES (STATE AND COUNTY)
DENNIS ROPON
GERALD W. STATES
BOB PUDO
GEORGE FLEMING
DANIEL GILARNO
ALTERNATE DELEGATES
THOMAS R. STACHURA
PETE PONINSKY
BILL KEBER
EXECUTIVE BOARD
GERALD W. STATES
PETE PONINSKY
GENE REES
BILL KEBER
THOMAS R. STACHURA
BOB PUDO
GEORGE FLEMING
LATISHA WAGNER
DENNIS ROPON
DAN GILARNO
COMMITTEE ASSIGNMENTS
ACTIVITIES THOMAS R. STACHURA
AMERICANISM GORDON KLINSIC
BLOOD DONOR JEFFERY OLSON
CHILDREN AND YOUTH JEFFERY OLSON
COMMUNITY SERVICE PETE PONINSKY
EMBLEM AND POPPY BOB PUDO
ESSAY GEORGE FLEMING
HOMELESS VETERANS GENE REES
HOSPITAL ENTERTAINMENT BOB PUDO
KEYSTONE BOYS STATE JEFFERY OLSON
LAW AND ORDER JEFFERY OLSON
LEGION COLLEGE GERALD W. STATES
LEGISLATIVE GENE REES
MEMBERSHIP THOMAS R. STACHURA
NATIONAL SECURITY GERALD W. STATES
ORATORICAL GEORGE FLEMING
POST HOME DANIEL GILARNO
POW/MIA GENE REES
RELIGIOUS EMPHASIS JOHN MIKLAUCIC
SCOUTING JOHN MIKLAUCIC
SONS OF THE LEGION GEORGE FLEMING

Flag Retirement Ceremony
October 22, 2019 6pm
At Baden Post #641
Click Below
2019
Proposed By-Law / Constitution Changes
Vietnam Day at Post 641
Great Gathering of our Hero's
Thank You
Click this
Symbol to see the Current Newsletter
Fish Frys Have begun.. Come Join Us
see the Menu on the Auxiliary Tab
**************************************************************************************************
Join Us for BAR BINGO
Every Thursday at 8:00 PM
OPEN to the Public
5 Regular games+ JackPot and Winner take All-Game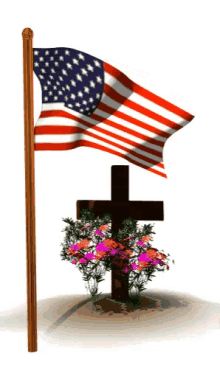 Only two defining forces have ever offered to die for you,
Jesus Christ and the American Soldier.

One died for your soul;
the other for your freedom.
To Check Back Often For Updates